Image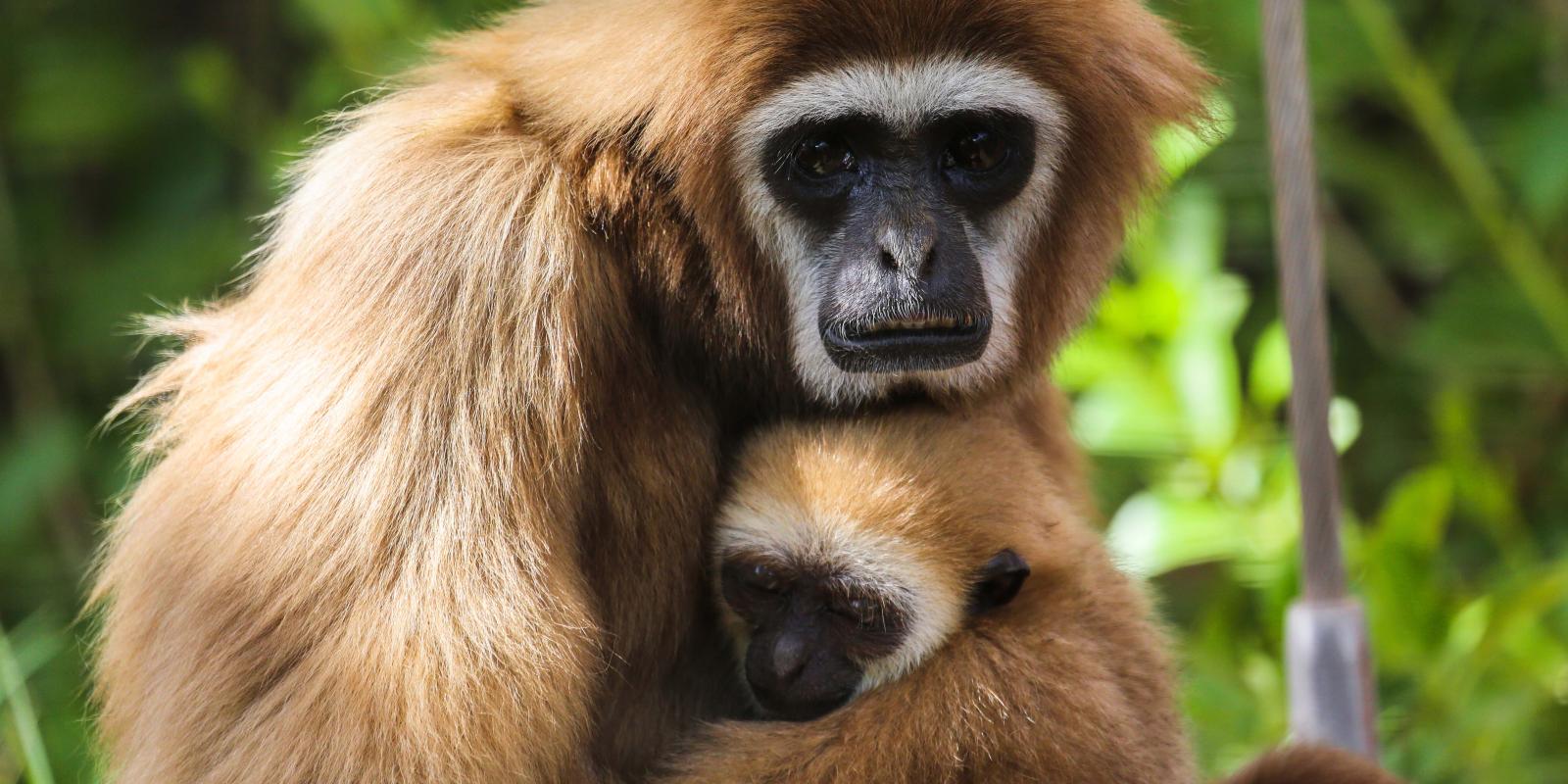 Fact:
Gibbons share features with great apes: large brain, no tail, up-right posture, and broad chest.
Habitat:
Evergreen, semi-evergreen, and mixed evergreen-deciduous forest.
Threats:
Hunted both for subsistence food use and for the pet trade.
Range:
Indonesia, Myanmar, Thailand and Malaysia.
Additional Information:
Gibbons live in trees swinging & jumping for locomotion - its difficult for them to walk.