Image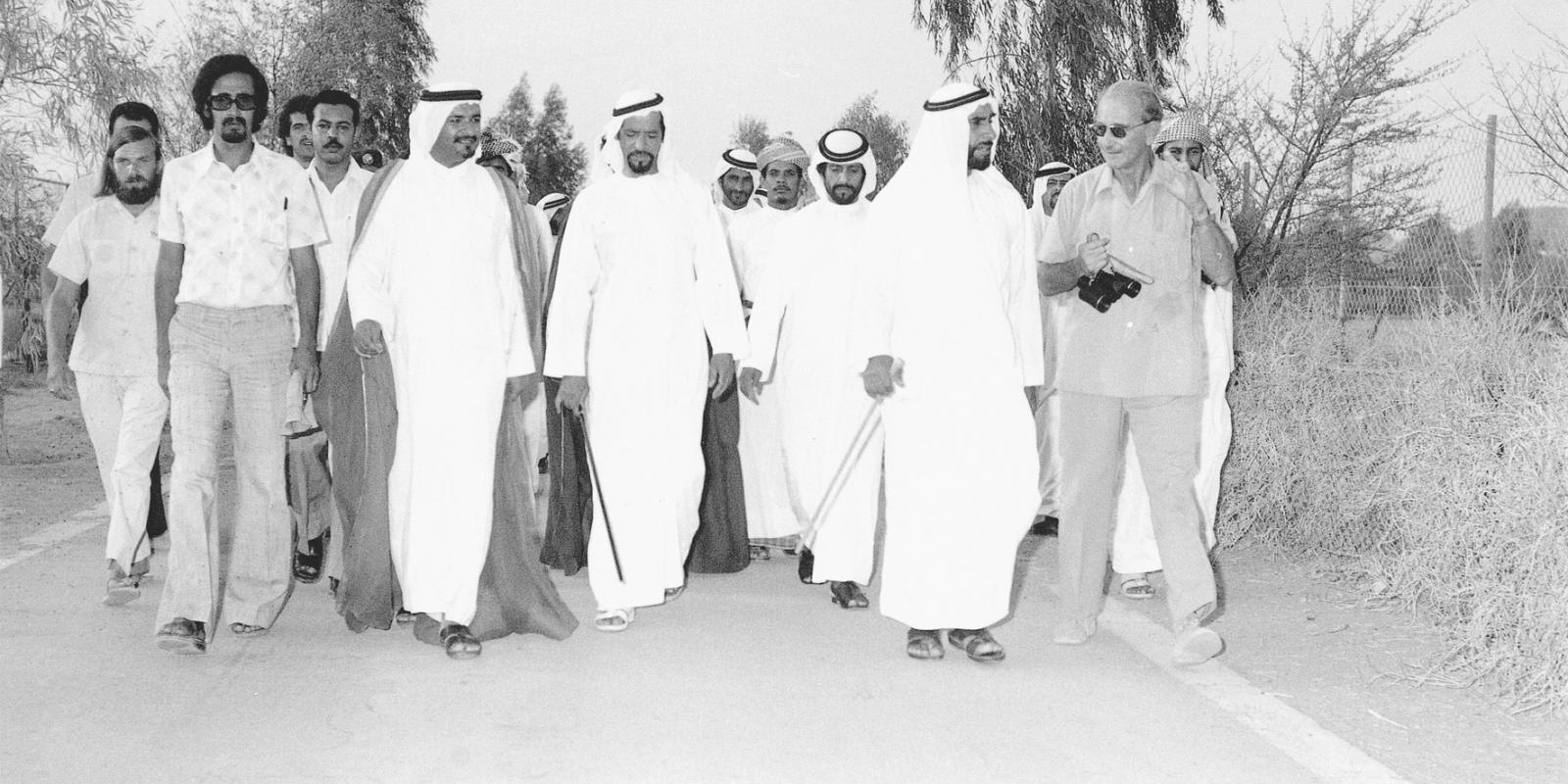 Our Zoo And Wildlife Conservation
The late Sheikh Zayed bin Sultan Al Nahyan set the example for wildlife conservation and development with his genuine interest in the causes of wildlife. He has exerted tremendous efforts and has made monumental achievements in the field of environment and wildlife conservation, including the establishment of our zoo in order to intensify efforts to protect endangered species - such as the Arabian Oryx – driven by his belief in the importance of linking development and construction to environmental conservation.
In Al Ain Zoo, we are committed to our strategic plan, which entails establishing an effective programme for the conservation and preservation of wildlife. The mission of the programme is to build specialised capacities within research projects, following international best practices to address the endangerment of animals in desert environments.
Our programme focuses more on the conservation of species living in arid lands, starting with the Arab region of the Arabian Peninsula and the northeast of Africa.
Conservation Programme Activities
1. External activities: Providing beneficial breeding conditions for threatened species in animal communities to ensure sustainability.
2. Wildlife rehabilitation: This entails taking animals in from the prairies to protect them from being hunted- such as the endangered Arabian Oryx- and then rehabilitating them to return to the wild after breeding. Our Zoo plans to return the Oryx to its native home in Africa. It is categorically extinct, in the wild, while we have bred more than 200 Oryx in the zoo.
3. Internal research and species conservation programmes: We pride ourselves in being an essential supporter of a particular conservation programme, to cultivate and conserve one of the world's rarest animals, the "Hirola" antelope, in cooperation with the Kenyan Northern Rangelands Trust.
4. Genetics Study Programme: This programme aims to confirm the identity of animals and their genetic classification, through genetic testing to establish a comprehensive identity and value of animal collection in the zoo in general.
5. Studying biodiversity within the zoo: We are currently studying the native, authentic and wild species in our zoo, to raise public awareness of the UAE's local environment and its wildlife.