Image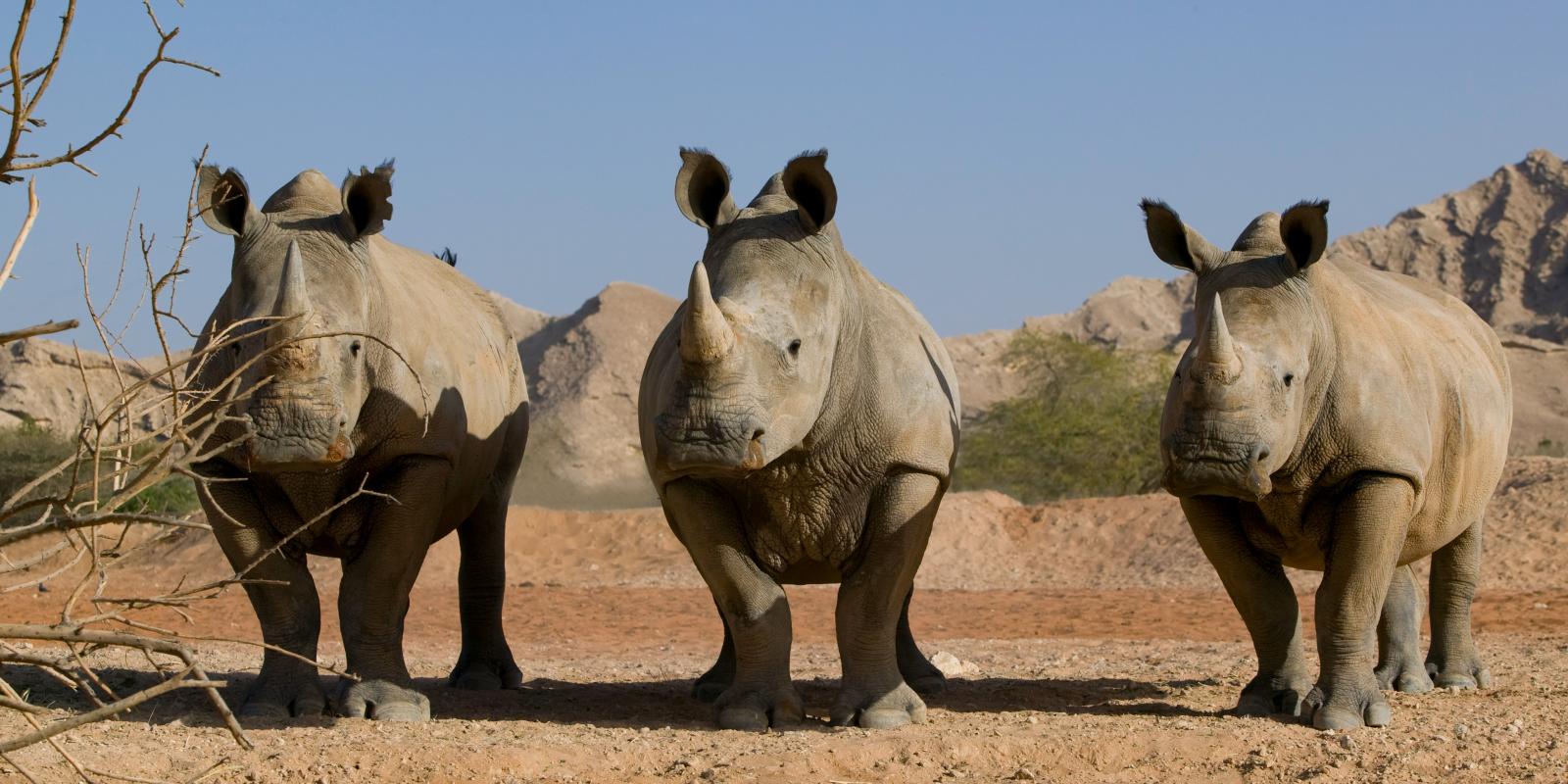 Southern White Rhinoceros
Fact:
Rhinos are grazers. Their wide, square upper lips are adapted for feeding on grass.
Habitat:
Grasslands and savannas.
Threats:
Rhino species have collapsed from poaching for the international rhino horn trade.
Range:
Southern and Eastern Africa.
Additional Information:
Rhinos weigh up to 2,700 kg, making them the 2nd largest land mammal after
the elephant.