Image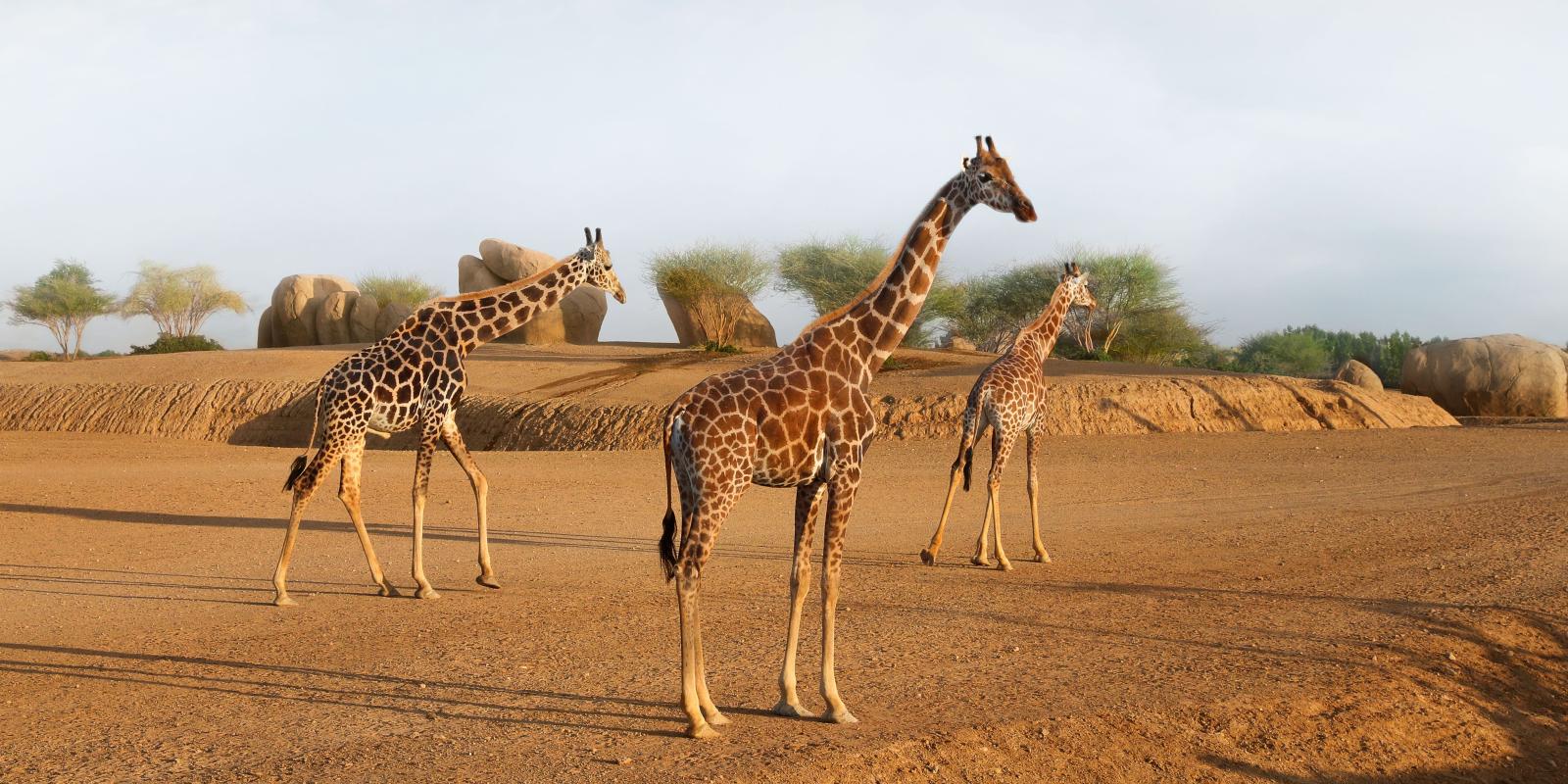 Fact:
The tallest land mammal - 2 meters at birth, and up to 5.5 meters as adults. Even their tongue is 45 cm long.
Habitat:
Acacia savannas, woodlands and shrublands.
Threats:
Habitat degradation & poaching.
Range:
Sub-Saharan Africa.
Additional Information:
Giraffes have one of the shortest sleep requirements of any mammal. They only sleep between 10 minutes and 2 hours per day.