Image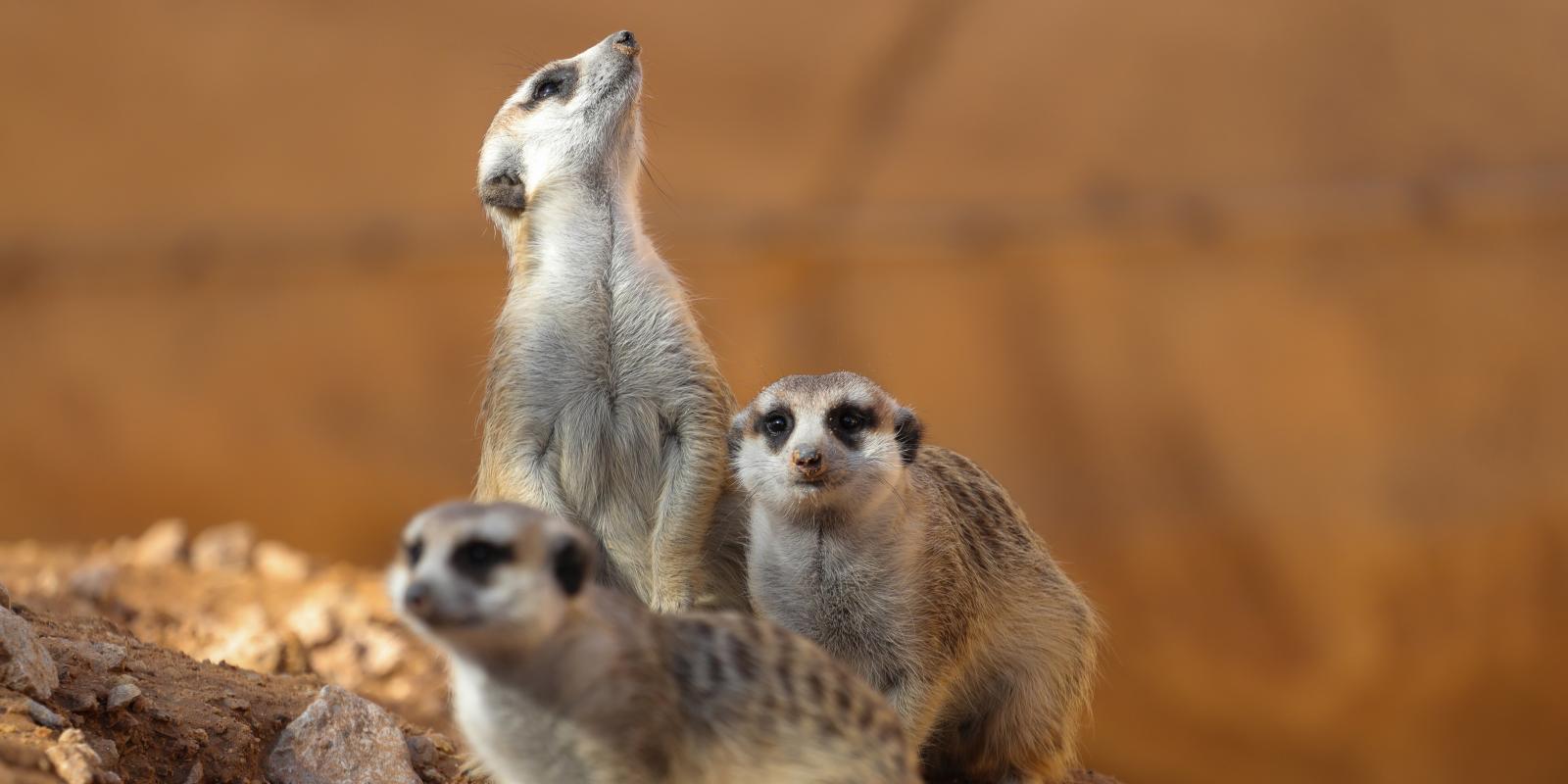 Fact:
Meerkats are active during the day and forage by turning over rocks and digging in soil and grass for insects.
Habitat:
Savanna and open plains.
Threats:
Local trade in live animals for research and road shows.
Range:
Southern Africa and the Kalahari Desert.
Additional Information:
Meerkat activity is controlled by the soil temperature. When the weather is too hot or cool they will remain in their burrow.