Image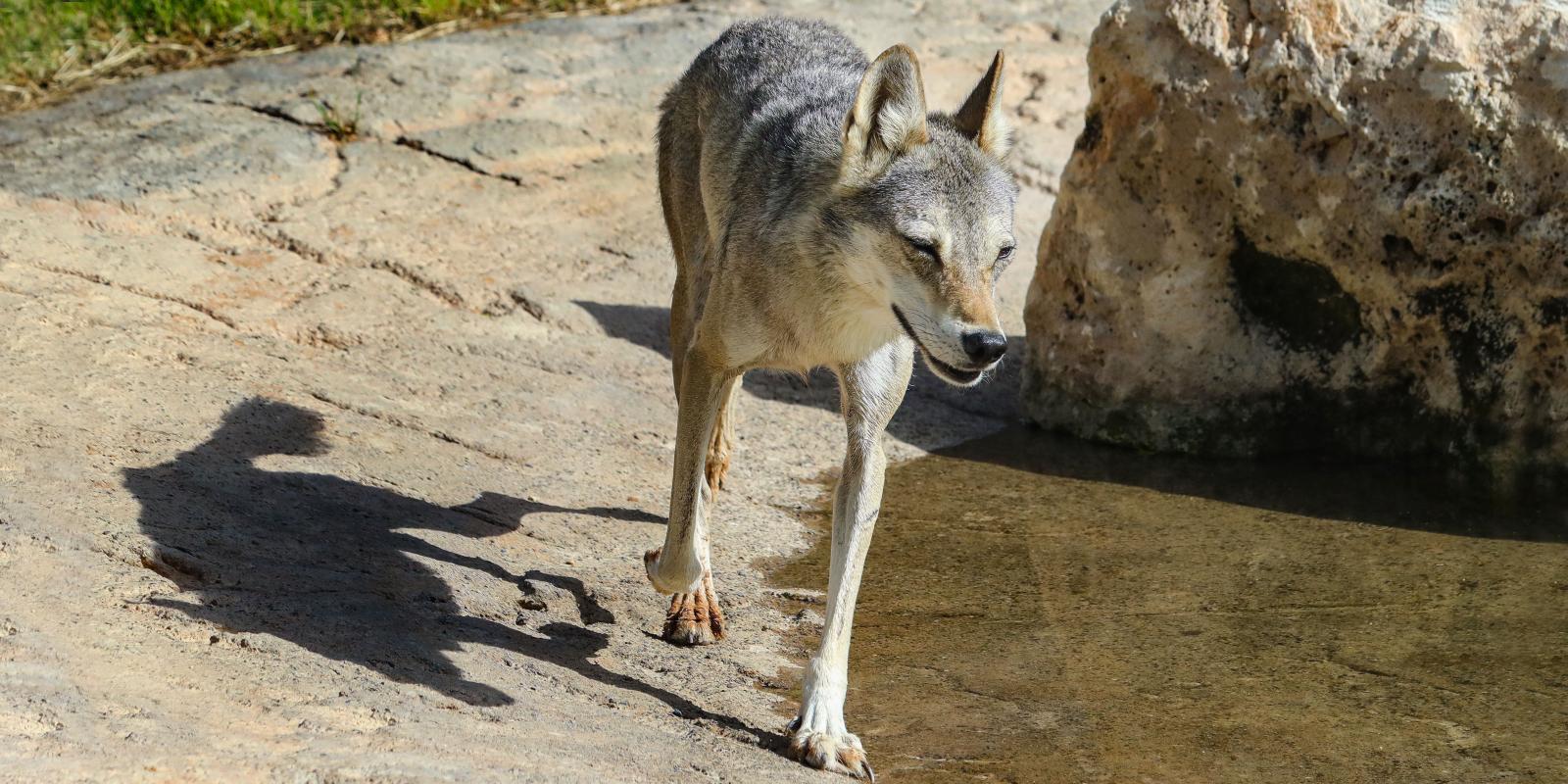 Fact:
The Arabian wolf is almost extinct only surviving in remote areas of Oman, Yemen and Saudi Arabia. It used to occur in the UAE.
Habitat:
Desert and mountainous areas.
Threats:
Poisoning and deliberate persecution due to depredation on livestock.
Range:
Oman, Yemen, Jordan, Saudi Arabia and parts of Egypt.
Additional information:
The Arabian Wolf was the world's most widely distributed mammal now it exists in fragmented populations.