Image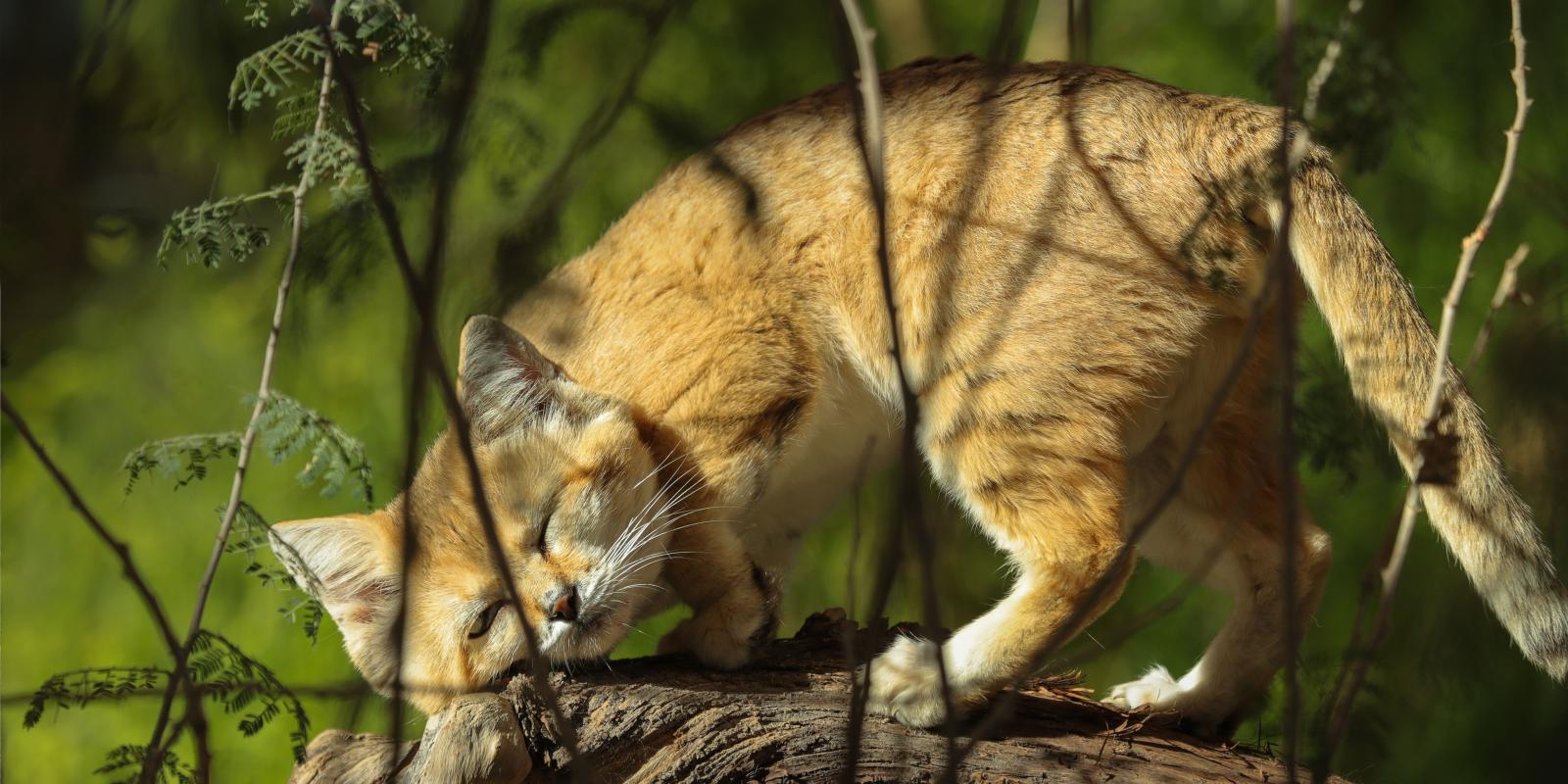 Fact:
Shy, enigmatic and tough, the Arabian sand cat is one of Arabia's most poorly-known species. Al Ain Zoo is leading the conservation efforts for our smallest cat species.
Habitat:
Mainly sandy habitats but also gravel plains and, in the north of the Peninsular, the "harrat" volcanic lava plains.
Threats:
Declining due to habitat loss and degradation in Arabia.
Range:
Arabian Peninsula.